Data
National Standard-setters newsletter—August 2019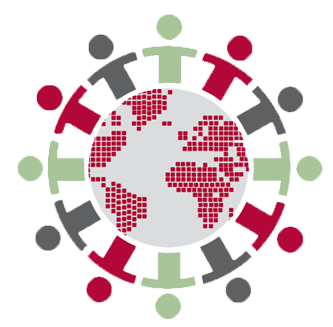 Dear National Standard-setters,
Welcome to the newsletter dedicated to keeping National Standards-setters up to date on the relevant activities of the International Accounting Standards Board (Board) and the IFRS Foundation. In this edition we will focus on:
The Board has recently issued several Exposure Drafts, which are now open for comments.
We encourage you to participate in the consultation process and submit comment letters
The following amendments to IFRS Standards are expected to be issued later in 2019
Classification of Liabilities as Current or Non-current (Amendments to IAS 1)
IBOR Reform and its Effects on Financial Reporting
Agenda decisions are issued by the IFRS Interpretations Committee (Committee).
The Committee works with the Board in supporting the application of the IFRS Standards. All Committee projects begin as a question regarding a Standard. The process is designed to:
allow any stakeholder to submit a question; and
be open and transparent—all submissions are considered at a public meeting.
The Committee then decides whether standard-setting is needed to address the question, or whether to take an alternative approach.
In supporting implementation and application of IFRS Standards, the challenge for the Board and the Committee is to maintain a balance.
The Board wants to be helpful and responsive by providing answers to questions and undertaking standard-setting if necessary, but without undermining the appropriate use of judgement by others or unduly disrupting the implementation of a new Standard.
The Committee may decide not to recommend standard-setting. This might be because the Committee concludes that standard-setting is:
unnecessary—typically because, in the Committee's view, IFRS Standards and IFRIC® Interpretations provide enough information for a company to determine its accounting or because there is no evidence that a widespread accounting problem exists; or
unhelpful—for example, introducing new or amended requirements might assist one company with a particular type of transaction, while raising questions for other companies with slightly different types of transactions.
To explain why it did not recommend standard-setting, the Committee publishes an agenda decision.
Agenda decisions are subject to due process. They are open for comment for 60 days and, before finalising, the Committee considers comments in a public meeting.
Agenda decisions often include information to help companies applying IFRS Standards. Information is provided to explain how the applicable principles and requirements in IFRS Standards apply to the question submitted.
To find out more about the timing to implement changes in accounting policy that result from an agenda decision, read the article Feature: Agenda decisions—time is of the essence written by Sue Lloyd, Vice-Chair of the Board and Chair of the Committee, in March 2019.
Agenda decisions are available here:
The annual WSS conference provides a forum for those responsible for setting financial reporting standard requirements in jurisdictions around the world to:
share IFRS Standards adoption, implementation and application experiences;
be consulted on the Board's agenda;
be updated on developments in IFRS Standards;
provide feedback to the Board and its staff on active Board agenda projects.
This year the conference will focus on providing National Standard-setters with a preview of forthcoming consultations. The presentations will provide an insight into the Board's forthcoming proposals and/or areas on which the Board is seeking views. The current projects to be discussed include Primary Financial Statement, Goodwill and Impairment, Rate Regulated Activities, 2019 Review of IFRS for SMEs Standard. In addition, project updates will include Disclosure Initiative, Business Combinations under Common Control, Financial Instruments and an update of the IFRS Interpretations Committee's activities.
There will also be a session on 'Working together' with the purpose to share the best practices and identify ways the Board can encourage participation in the standard-setting process and support consistent application of IFRS Standards. Panellists will share their approach to participating in the standard-setting process and supporting in their jurisdictions.
For those jurisdictions that translate IFRS Standards but are not yet using translation software, the Translation, Adoption and Copyright team prepared a session to present the basic functionality and advantages of using the software.
The full programme is available here. The proceedings are conducted in English.
This year the conference will take place on the Monday 30th September and Tuesday 1st October at Hilton London Canary Wharf Hotel, South Quay, Marsh Wall, London, E14 9SH.
We encourage you to participate at this important event
Please contact wssmeeting@ifrs.org if your jurisdiction has not received its invitation.
Group
When
Topics discussed
IFRS Advisory Council
19–20 March

Strategic relationships, disclosure of sensitive information and the 2019 Comprehensive review of IFRS for SMEs Standard


21 March

Extractive Activities, Financial Instruments with Characteristics of Equity, Targeted Standards-level Review of Disclosures, IAS 37 Provisions, Contingent Liabilities and Contingent Assets, Management Commentary Practice Statement and Business Combinations Under Common Control

22 March

SMEs that are subsidiaries, Onerous Contracts—Costs of fulfilling a contract, Provisions research project, Management Commentary and Disclosure Initiative: Targeted Standards-level Review

Joint CMAC and GPF meeting

13–14 June
Disclosure of Sensitive Information, Goodwill and Impairment, Primary Financial Statements, Business Combination Under Common Control, Management Commentary and Targeted Standards-level review
Emerging Economies Group (EEG)


25–27 March

The 17th meeting of the EEG was held in Buenos Aires, Argentina.

Topics discussed included Rate-regulated Activities, application of IAS 29 in Argentina, Business Combinations under Common Control, Goodwill and Impairment, Extractive Activities, IFRS for SMEs Standard, the IFRS Interpretations Committee project on IAS 21

1–2 April

11–12 July

In April, member's projects discussed included the Management Commentary. The Board also asked ASAF members for views on the Board's tentative decisions on possible amendments to IFRS 17.

In July, members discussed, amongst other projects, Business Combinations under Common Control and Primary Financial Statements
Recordings of meeting discussions, the agenda and related papers are available on the meetings page.